This patient received layered zirconia crowns with custom shade for teeth 9, 10, 11.
Anterior Bridge Restoration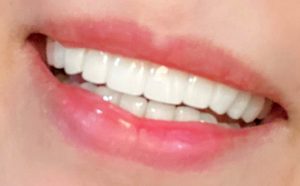 Patient P.T. received an 8 unit upper anterior bridge for her teeth 5 through 12. Bridge was made using Full Contour Zirconia with custom contouring and shading. Reference diagram shown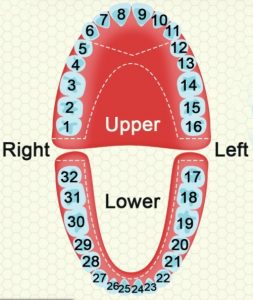 Layered Zirconia Veneers and Crowns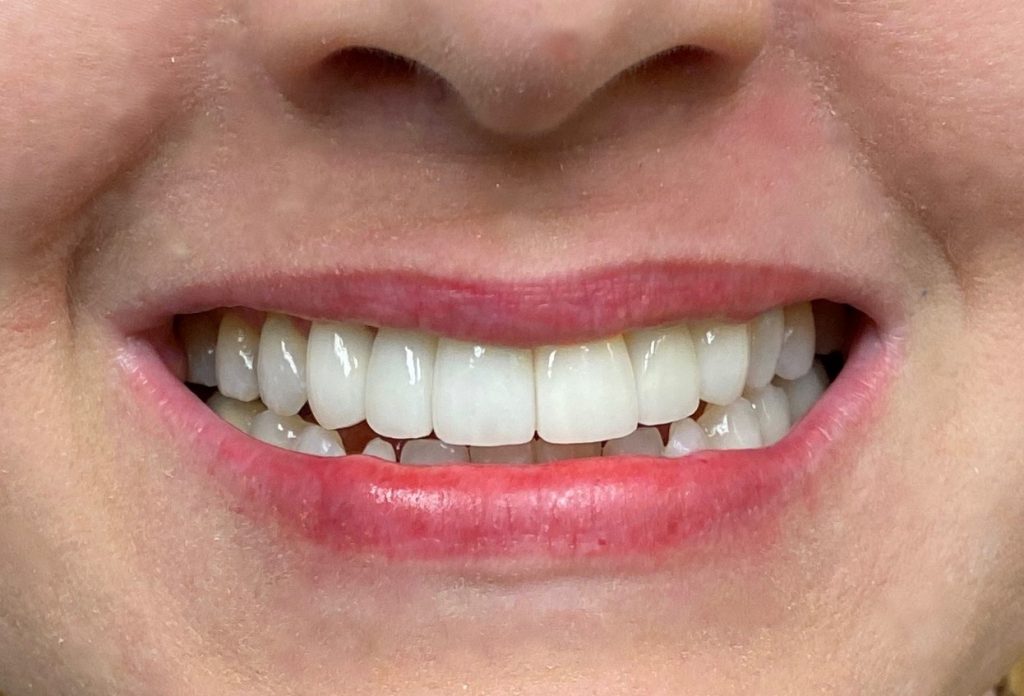 One of our patients showing off her beautiful, new smile. For this case, our patient received six layered LAVA crowns for her upper anteriors (teeth number 6 through 11). The doctor used opaque cement to block out the internal discoloration of her natural teeth.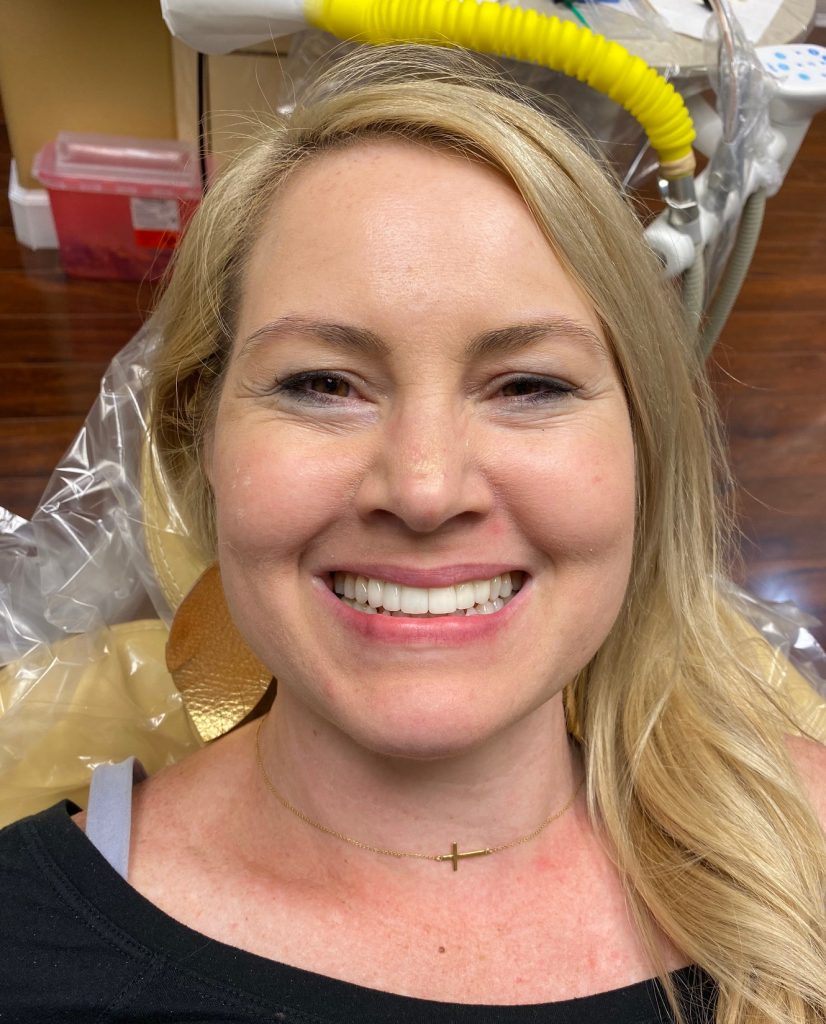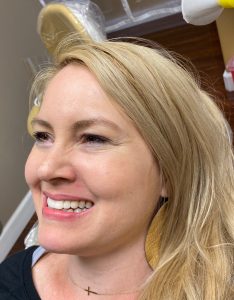 With the help of Dr. RR, Patient T.C. received upper anterior eMax veneers for teeth 6-11 (Case 20007126). The doctor was happy to see that they fit perfectly without any adjustments.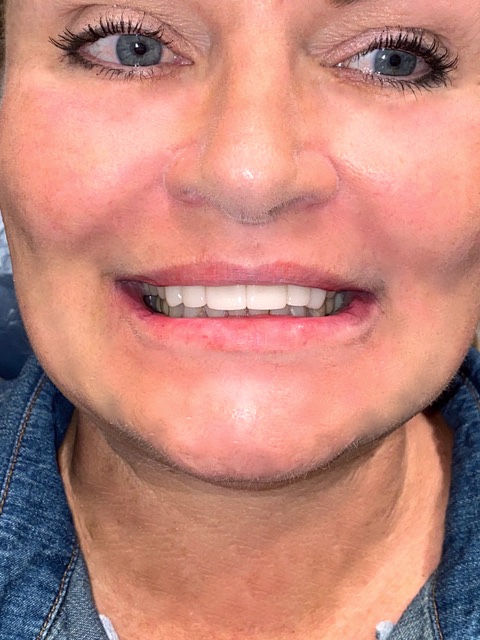 Anterior Layered Zirconia
With the help of Dr. R, this patient received anterior layered zirconia for teeth 6-11. Dr. R was thankful for all of our help and both doctor and patient were very happy with the results.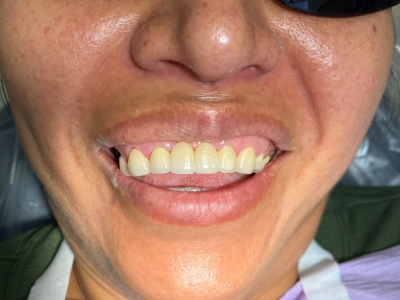 This patient received 6 unit anterior eMax crowns, teeth 22-27, shade B1. Both the doctor and patient were extremely happy with the finished result!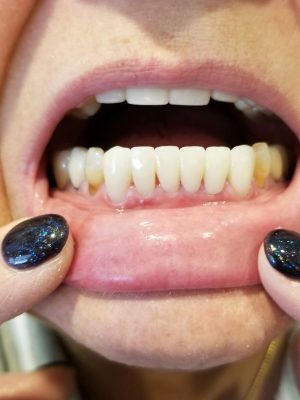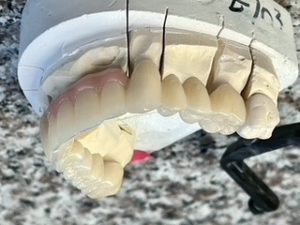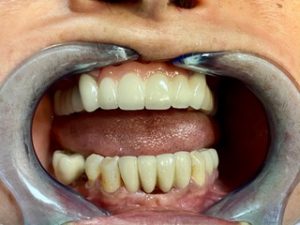 Dr. R's patient received a 13 unit zirconia upper bridge with pink porcelain layered on teeth 6 through 11, bridge teeth num 2 – 14.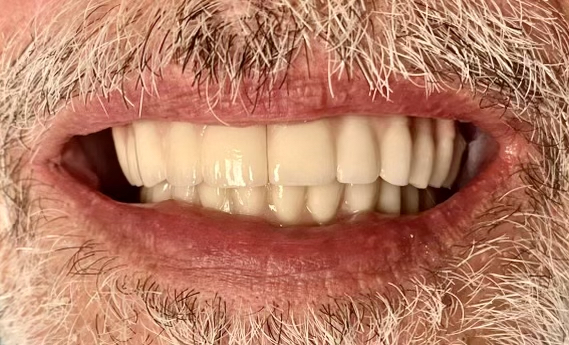 Two 6 unit bridges (teeth 3 – 14) over 6 implants using layered zirconia with shade A3 created by our master ceramist. "Fits well. Thank you for the good work. Patient is happy. – Dr. Tran"
Veneers for 6 unit anteriors (5,6,7 and 10,11,12) by Dr.T for owner of the dental lab Chuck Mondave