Emax:
Emax is one of the most aesthetically pleasing options because it allows for a very natural looking tooth due to its translucent properties.
The lifespan of these crowns is 10-15 years. After this time, they tend to fracture.
Has the strength rating of 500 MPa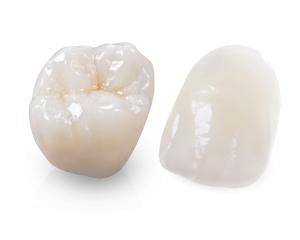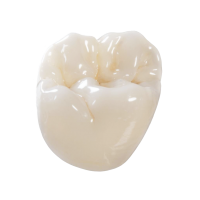 Zirconia:
Zirconia is incredibly strong with a strength of 900-1200 MPa, which is why many dentists choose it. It is a ceramic option made of a white powdered metal oxide.
Zirconia was introduced to the market in the 2000's, therefore there is less history in how they hold-up long term.
Translucent Zirconia:
Translucent Zirconia is an option for those looking for something more aesthetically pleasing.
It is not as strong as original zirconia, due to its translucent nature, with a strength of 

1250 MPa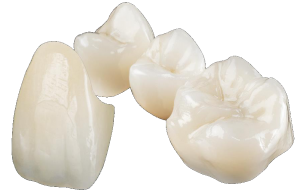 Layered Zirconia:
The weakest form of translucent zirconia is still twice as strong as Emax, it has a strength of 1200 MPa
With the combination of staining and glazing, it can create beautiful results.
Anterior vs Posterior Crowns: What is the best option?
It comes down to the patient's bite. If there is enough occlusion reduction, Emax may be a good choice for aesthetic purposes. If a patient grinds their teeth, zirconia may be a better option.
Can't I just make the anterior crowns myself?
Our dental technicians are able to take the time to stain and glaze the crowns to create the perfect shade for your clients. We can create a crown or bridge that perfectly matches their natural teeth.
I have a complex case:
We're here to help. Our dental technicians are experts and are here to help create smiles that will leave you and your patient happy. Give us a call!