Redeem Your Discount Code!
$1000 Off Your First Case!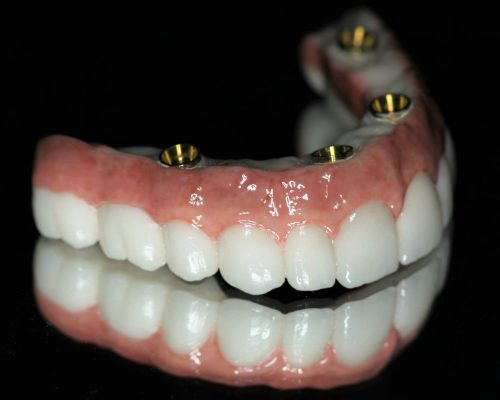 Fill Out Our Form to Receive Your Code for $1000 Off Your First Case!
All-on-4 is a practical and functional solution for patients that need all teeth replaced in their upper or lower jaw. It is a better solution for patients who want to avoid removable options that may be loose or uncomfortable. All-on-4 is a fixed/removable solution which means it is only removable by the dental practitioner. It is surgically inserted into the jawbone and the denture is attached to the implants. The final results of the restoration can create esthetically pleasing results that look nearly identical to the patient's natural dentition.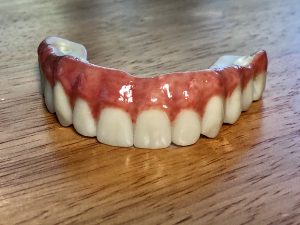 All-on-4 Upper Full Zirconia Arch With Staining to Simulate Pink Tissue
Acrylic or Zirconia?
Choosing between acrylic and zirconia bridges can be a difficult choice. To make the decision easier on you, here is some more information about the difference between the two.
Acrylic:
-Less expensive
-Available in various sizes and shapes
-Easy to repair if needed
Zirconia:
-A strong material, therefore they last longer and are difficult to crack or break, unlike acrylic
-Looks natural
-Easy to clean