Welcome to Hitec Dental Ceramics
Since 1977, Hitec Dental Ceramics has been the Bay Area's most trusted manufacturer of dental prosthetic restorations, providing products with unparalleled quality as well as personalized services for our clients. From case pickup to delivery, our industry leading technicians use their wealth of experience to ensure that each step of the manufacturing process is completed with exceptional care and incomparable precision.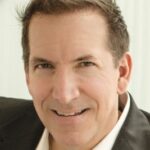 Chuck Mondave, Chief Executive Officer
Our team is built upon a strong foundation with Chuck Mondave, CEO, who directs our lab vision and execution. Chuck has operated Hitec Dental Ceramics since 2019 and harnesses his twenty plus years in the dental lab field and background in technology and management to ensure our dental lab provides superior restorations at a great value to our clients.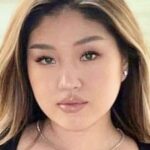 Kheelen Ganbold, Lab Manager
Our Lab Manager, Kheelen Ganbold, has a proven track record of success in creating high quality crowns with an eye towards meeting client expectations. Kheelen started with our lab as a Wax Technician and quickly has taken on the role of Implant Specialist and while also performing other roles including lab quality control. Kheelen has risen to the role of Lab Manager because of her attention to detail and ability to oversee all aspects of dental lab operations.
Our Mission
We strive to be the premier provider of dental lab restorations and services to the dental community.
Our vision is the development of a global ecosystem for dental service and products to meet the needs of every individual on our planet.
Diversity & Inclusion- Be You!
At Hitec Dental Ceramics, diversity is an integral part of our identity. We strive to create an inclusive culture where all forms of diversity are valued. We are committed to the inclusion across race, gender, age, religion, identity, and experience! Everyone is welcome at our company.
Opening Hours
Mon-Fri: 8:00 AM – 5:00 PM
Sat-Sun: Closed
Our Location
4065 Clipper Court,
Fremont, CA 94538
Our Contact
Tel: 51o-791-1661
Email: info@hitecdental . com
Our Values
Diversity and Inclusion
Philanthropy
Social Responsibility
Care for the Environment
Growth through Innovation